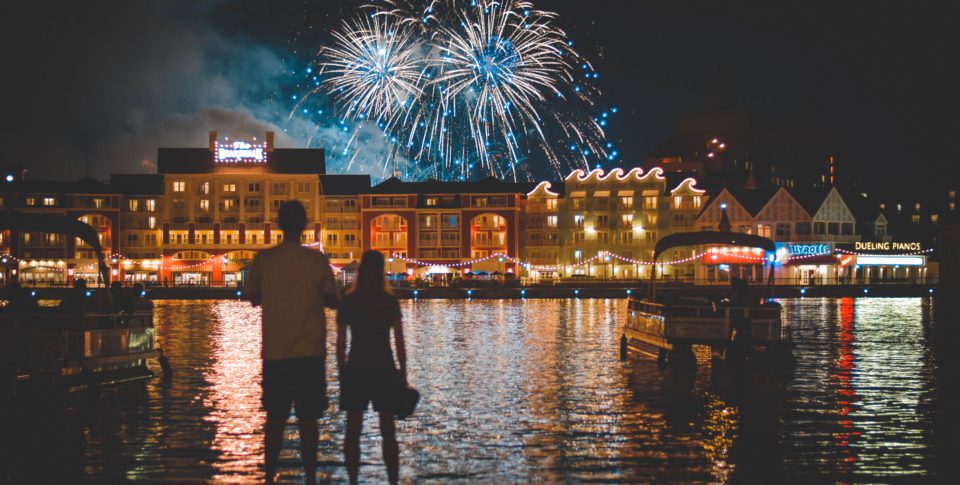 Things to Do in Central Florida This Winter
Pssst — want to know a secret? Winter is the best time to visit us in Central Florida. Not only are our incredibly mild temperatures and buckets of sunshine a nice break from the windchills and snowfall much of the rest of the country experiences this time of year, but the abundance of great things to do around here is just consistent as our weather year-round Looking for some great things to do in central Florida this winter? You've come to the right place! 
Visit Our Theme Parks
As the theme park capital of the world, central Florida offers visitors endless ways to enjoy rides, entertainment, characters and family-friendly experiences all year round. Whether you're a fan of Disney's fantastic worlds of wonder, Universal Studios' Hollywood-style adventures, or even the marine life encounters of SeaWorld Orlando, this is the place to be any time of year. But that's just the beginning! Check out our recent post "Guide to Central Florida's Theme Parks" to get started. 
Get Out For Some Great Golfing 
FORE! Feel like hitting the links, but worried your bulky winter coat will impede your swing? You're in luck. Central Florida is home to more than 150 courses perfectly suited for golfers of nearly every level. So no matter whether you're a novice duffer or a certified pro, central Florida is the place to enjoy sunny weather while aiming for the greens. Planning a golf vacation? Our blog "Planning The Dream Orlando Golf Vacation" can help.
Commune with Nature
Central Florida has no shortage of stunning scenery and natural beauty, and winter weather will never get in the way of it. Bok Tower Gardens is a must-see for fans of lush botanical garden experiences. Polk's Nature Discovery Center is a great spot for bike rides, bird watching and fishing. See the area from the water when you kayak the Peace River Paddling Trail. You're also free to explore to your heart's content at Lake Kissimmee State Park. Enjoying the outdoors is easy here.
Enjoy the Animal Kingdom
Central Florida offers visitors countless ways to observe and connect with wildlife. SeaWorld's Discovery Cove lets you interact with dolphins, feed tropical birds, and more. The Central Florida Zoo includes 116 acres of incredible animals of all kinds. SeaLife Orlando Aquarium features more than 5,000 species of ocean life. African savanna-style excursions are available at Safari Wilderness, and Gatorland gives visitors a look at the fearsome prehistoric predators for which Florida is famous. The best part? You can leave your winter coat at home!    
Explore Magnificent Museums
Central Florida is home to some truly fantastic museums. The world of aerospace is on display at The Florida Air Museum, where you can check out amazing airplanes. Admission to the excellent Polk Museum of Art is always free. Madame Tussaud's of Orlando displays lifelike wax figures of celebrities, and weird, wacky and wonderful is the order of the day at the original flagship location of famous Ripley's Believe it Or Not!  
Take a Tour
The varied landscape of central Florida makes for some magnificent sightseeing. And since that delivery of snow we ordered is a few thousand years overdue, many local tour companies offer unique and amazing ways to see it anytime! Whether you want to take an airboat tour through fertile marshlands, hop in a UTV and explore from your own buggy-style vehicle, or even bring your binoculars and birdwatch from the deck of a leisurely cruise, then you have absolutely come to the right place.  
There's no denying it — central Florida is a playground overflowing with amazing activities all year round. And there's no better place to stay than at Balmoral Resort to explore it all! Our residential-style family-sized vacation homes are spacious, private, pristinely clean and each comes complete with its own private pool. Plus, we're centrally-located just south of Orlando, so we're close to everywhere you want to be. Visit our reservation site, and plan your getaway today!