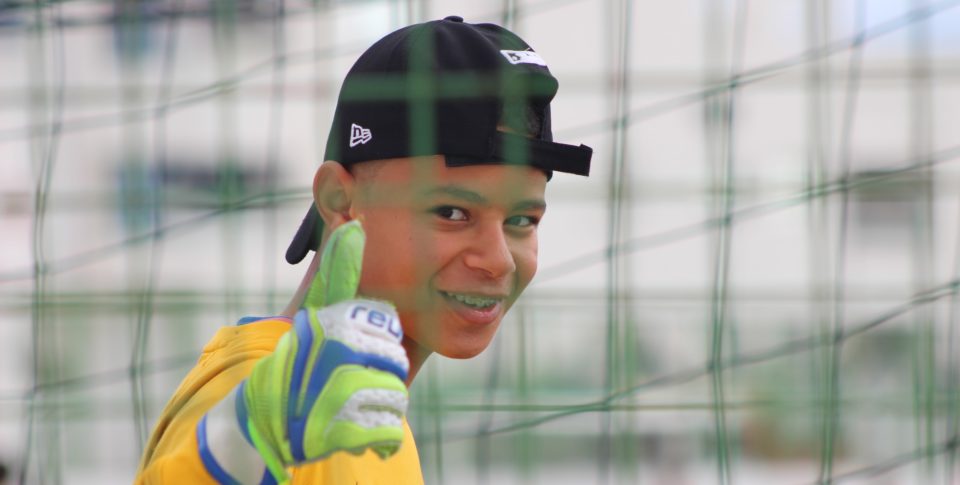 Team Getaways at Feltrim Sports Academy Florida
Your team works hard. Trains hard. So when it's time to take a break, it deserves to play hard, too. And that's where we come in. The amenities, accommodations and facilities at Feltrim Sports Academy Florida are simply second-to-none. So if you're planning a team escape, here are some great reasons to set your sights on central Florida
It's All Here
Our facility incorporates everything your team could possibly want to get in a little R&R while still keeping its edge. Cutting-edge equipment, pro-grade fields and courts, fitness equipment, meals, a professional staff and even on-site accommodations are all just steps away. Regardless of what your team is hoping to get out of its break, we've anticipated nearly everything its members could hope for, and put it all into place. 
Superior Staff
When your team arrives, we'll introduce them to ours. At Feltrim Sports the on-site staff of pros, coaches, equipment managers, teachers, trainers, nutritional support staff, therapeutic assistants and other specialists is on-hand to help you and your team every step of the way. No matter what you need, we've got your back in a big way.
Name your Sport
No matter which discipline your team is passionate about, Feltrim Sports offers a place for your athletes to sharpen their skills between downtime sessions. Athletes of all ages and skill levels will discover basketball, volleyball, baseball, cheerleading, lacrosse, and football facilities that will impress and inspire. So, go ahead. Explore the campus. Find your field. And when you've gotten your training in, kick back and relax.      
Fantastic Facilities
The Feltrim Sports campus builds in loads of creature comforts and exceptional amenities, but we've also seen to it that athletes, coaches and support staff have access to state-of-the-art facilities, gear, fields, and more. In addition, the complex incorporates an on-site event center that's perfect for training sessions, banquets, graduations, awards ceremonies, and group functions of nearly any size or scope.  
Accommodations
Looking to kick back and relax? Good thing Feltrim Sports is located adjacent to Balmoral Resort. Balmoral offers full-sized vacation homes complete with kitchens, spacious  bedrooms, private pools and much more. Best of all, it's just steps from the sports campus, so your squad can enjoy a high level of comfort. Reach out to a member of our team today, and we'll gladly help you put together the ultimate team escape!