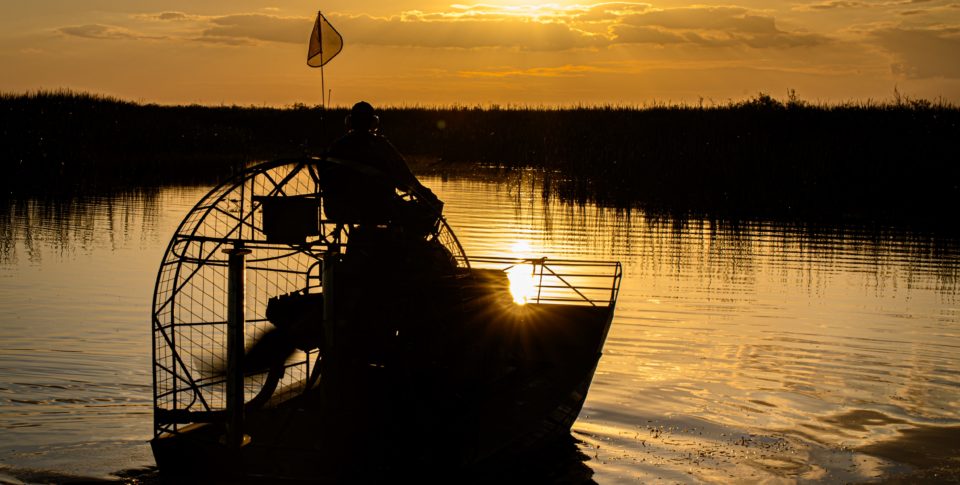 Off the Beaten Path: Hidden Gems in Orlando
When you're visiting Orlando, chances are you're planning on visiting Disney World, and you certainly should! You should also take time to get away from the crowds and explore some of Orlando's hidden gems. From airboat tours to auto museums to exploring natural springs, there are so many more attractions and adventures to experience. You'll definitely keep coming back for more!
Airboat Tours 
Take a ride on the wild side with an airboat tour! You may only think of taking airboat tours in the Everglades, but the Everglades headwaters are right near Orlando. This provides plenty of wetlands to explore and makes it an ideal hidden gem to enjoy. You'll have an unforgettable time spotting native flora and fauna. You may even be able to spot some gators! Certain airboat tour companies, including Wild Florida Airboats, are paired with wildlife parks where you can experience even more animals, enjoy drive through safaris, and explore the gator parks.
Wild Florida Airboats: 3301 Lake Cypress Rd., Kenansville, FL
Kennedy Space Center Visitor Complex and Space Coast
While not necessarily a hidden gem in Orlando, the Kennedy Space Center Visitor Complex is a great place to start your day on Florida's Space Coast. Plan your trip accordingly and you may even get to see a rocket launch! Explore the U.S. Astronaut Hall of Fame, learn about the unsung heroes of Apollo, chat with real astronauts, and so much more. After touching back down on Earth, head over to Westgate Cocoa Beach Pier where you can dine, shop, fish, surf, and enjoy live music. This is the perfect reprieve from a crowded theme park.
Kennedy Space Center Visitor Complex: Space Commerce Way, Merritt Island, FL
Cocoa Beach Pier: 401 Meade Ave, Cocoa Beach, FL
Paddle Board/Kayak/Tube on Natural Springs and Rivers
Surrounded mostly by oceans, you might not think of lakes when you think of Florida, but natural springs and lakes are true hidden gems in Orlando. Opt for guided excursions with someone who's trained to spot turtles, snakes, heron, and even alligators or enjoy a self-guided float at Kelly Park where you can snorkel, swim, and float along the warm, natural springs. Wekiwa Springs State Park offers canoe rentals and Blue Springs State Park famously hosts manatees during their annual migration.
Kelly Park: 400 E Kelly Park Rd, Apopka, FL
Wekiwa Springs State Park: 1800 Wekiwa Circle, Apopka, FL
Blue Springs State Park: 2100 W. French Ave., Orange City, FL
Crayola Experience
Admire your favorite colors and maybe even discover a new favorite at the Crayola Experience. Attractions include the Chaos and Creativity Show, the Color Playground, the Crayon Factory Show, and so many opportunities to create one-of-a-kind pieces of art. You can even name and wrap your very own Crayola crayon. This is a perfect place to take young kids who want to explore, create, and enjoy hands-on fun.
8001 S. Orange Blossom Trl., Orlando, FL
Dezerland Park
Disney World has nothing on Dezerland Park! Located at the I-Drive Entertainment District, this complex has something for everyone and then some. This is the perfect hidden gem in Orlando to explore when it's too hot or rainy as everything is inside. There's go-karting, pinball, bowling,  ax throwing, putt putt golf, an auto museum, and much more. You'll have plenty of things to do and will be endlessly entertained.
5252 International Dr., Orlando, FL
Legoland 
This theme park is like no other! Legoland boasts over 55 rides and attractions, movies and live shows, shops, and plenty of dining options, and don't forget about the water park! Designed to let kids take the lead, this is a perfect spot for the whole family. Enjoy seasonal events and new attractions opening all year long.
One LEGOLAND Way, Winter Haven, FL 33884
Whether you're visiting with family or friends, Orlando offers something for everyone! Book your stay at Balmoral Resorts to be close to all the hidden gems and world-class attractions Orlando is famous for. Head to our website to learn more about our spacious vacation rental homes.