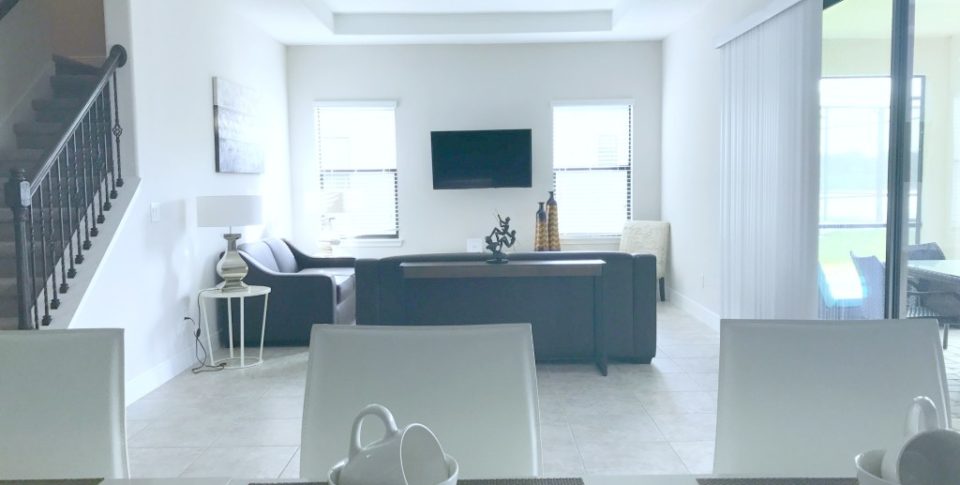 The Benefits of Renting a Vacation Home for Your Getaway
When planning your next getaway to Florida, consider the benefits of renting a vacation home for your stay. Picture yourself relaxing in the warm Florida sun, surrounded by the ones you love, in your home away from home. With added amenities, extra space, and increased privacy, our Florida home rentals are a great way to ensure a comfortable stay for the entire family.
Extra Space for the Entire Family
Why book a crammed two-bed hotel room when you can spread out in an entire house with a kitchen AND a pool? The benefits of added space in a vacation home are incomparable to other options when bringing the whole family along for the trip. Our spacious Florida house rentals range from two or three-bedroom townhomes to three to six-bedroom pool homes with fully equipped kitchens, laundry facilities, and private garages.
Increased Privacy for Your Safety
Each of our house rentals near Orlando offers the privacy you desire during your next getaway to Florida. Enjoy the benefits of private, impeccably clean homes, pools, and garages inside a gated community, ensuring a comfortable and convenient stay for you and your family. Additionally, our premium resort facilities are zero-entry and only open to current rental guests and Balmoral staff for your safety and security.
Find all of these amenities and more inside Balmoral Resort, our gated community of Florida vacation homes, featuring private pools, peaceful parks and landscaping, a community waterpark, clubhouse, game arcade, and more. Reserve your home away from home near Orlando, Florida.
Added Amenities to Enjoy
Balmoral Resort vacation homes offer a wider range of amenities than average hotel rooms, as well as extra square footage, a convenient location, and personalized services. With more space and a variety of layout options, our Florida home rentals provide convenient in-home and community amenities that are automatically included with your stay. Inside each home, you'll find a full kitchen, free Wi-Fi, a Smart TV, and a premium welcome amenity pack stocked with assorted pantry items. If you like staying cool, opt for a rental home with a private pool.
Don't forget to take advantage of the premium resort facilities waiting just outside your rental. The kids will love splashing around the water park or taking a dip in the guest-only resort pool. Break a sweat at the fitness center, play a few games at the free arcade, and grab a bite to eat at our on-site dining option, the Balmoral Bar & Grill. Balmoral Resort is also proud to offer complimentary concierge services to all of its guests during the length of their stay.