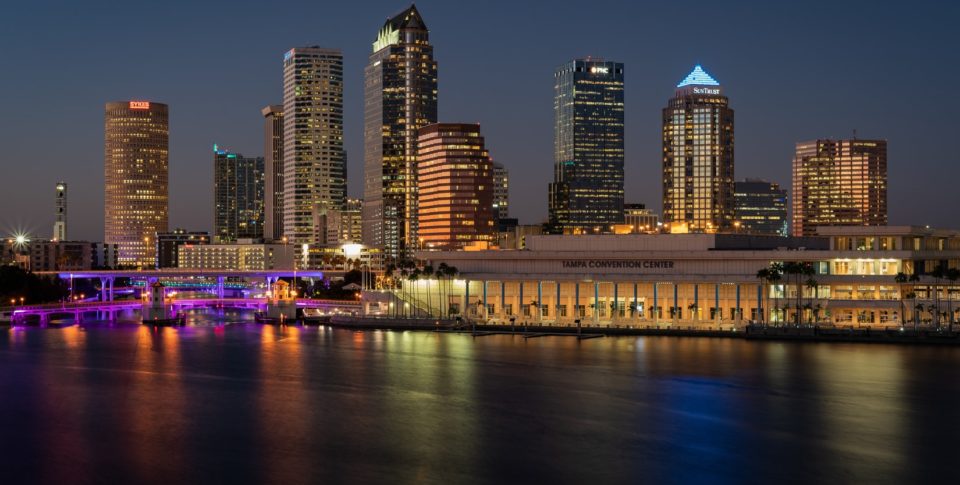 Tampa, Orlando, or Both? Planning Your Florida Vacation
The name "Florida" evokes different images for different people. Some think of the Sunshine State and are flooded with visions of soft sands amid swaying palm trees, others envision theme parks crowded with roller coasters and Disney characters, still others picture swampy nature reserves housing gators… Narrow it down, and you've still got some hard choices to make. The Central Florida region alone holds destinations as varied as Tampa, with its extensive history and Spanish and Cuban influences, and family-friendly theme-park capital Orlando. So then, where to begin your Central Florida journey? Read our introductions to each of these two cities, to decide which is right for you.
What to Know About Tampa
Tampa is a great city to visit if you are looking for proximity to gorgeous natural scenery; swampy waters housing gators and turtles and the pristine beaches of the Florida Suncoast are all within easy reach of this bustling metropolis. It also boasts a rich and diverse cultural scene, as home to Ybor City, a nightlife capital built around the Cuban-cigar industry; a downtown filled with boutiques, bars, and parks; the landmarked Henry B. Plant Museum; the Straz Center for performing arts; and the bustling Tampa Riverwalk. Many people are quick to associate Florida's theme-park scene with Orlando, but in fact, Busch Gardens, boasting some of the tallest and fastest coasters in the Southeast, also resides here in Tampa.
What to Know About Orlando
You already know Orlando is home to Disney World, Universal Studios, LEGOLand, and other family-friendly amusement parks (and their associated water parks), but you may not have realized that this city actually has so much to offer those visitors who aren't looking for a thrill ride or character breakfast. "The City Beautiful" also contains everything from vast swamps to art museums, outlet malls, galleries, rooftop bars — even luxury day spas, organic breweries, and yet another manatee rescue. Nature lovers will want to visit Lake Eola — with its fleet of paddleboats to enjoy — the historic Harry P. Leu Gardens, and more.
The Verdict
Whether you decide to visit Tampa or Orlando may come down to your interests and the interests of those you're traveling with. If you're a history buff, start with Tampa because of the Plant Museum and Ybor City; if you're traveling with kids in tow, Orlando is a more obvious starting point. Then again, you now know you can also find historic landmarks in Orlando, from the 1950s architecture at Disney World's EPCOT to the 1936 Harry P. Leu Gardens, and family-friendly fun at Tampa's Busch Gardens — just as you can find excellent shops, restaurants, nightclubs, and even a manatee rescue in each. Our suggestion? Rather than limiting yourself to just one city during your Florida journey, base yourself right in the middle of these two great cities and divide your time between them.
Plan Your Trip
If you're ready to explore the best of these two destinations, browse the exclusive offers at Balmoral Resort Florida and secure the best rates.