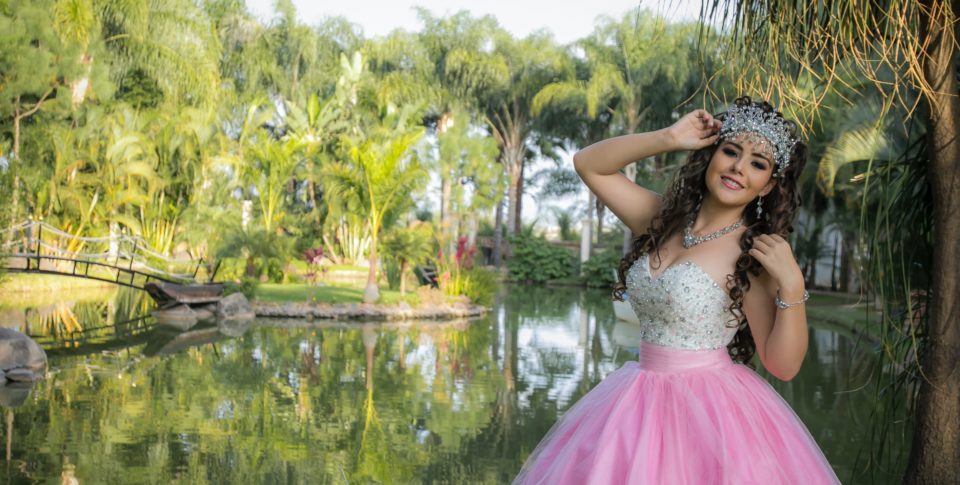 Host Your Event at one of Florida's Most Spectacular Quinceañera Venues
There is perhaps no more important event in a young Latina's life than that most treasured of traditions — the quinceañera. Far more than simply being a party, a quinceañera is a rite of passage; the moment when a young lady is ushered into adulthood. A happening this special deserves a setting that's just as exceptional. That's why Balmoral Event Center offers one of the premier quinceañera venues in Florida. 
Here's how to plan a spectacular Quinceañera for the lovely mujer joven in your family. 
Begin Early
It's never too soon to start planning your favorite young lady's celebration. Although it is certainly possible to pull off an incredible event with an abbreviated planning process, it's difficult to start TOO far in advance. Better to have more time than not enough! A calendar year is a fairly standard rule of thumb that makes for a good timetable. So on the honoree's 14th birthday, it's time to start looking ahead and laying the groundwork for her special day.  
Set a Budget
A quinceañera for the ages doesn't have to break the bank. Even so, considering the costs associated with the dress, venue, food and beverage and music, price tags can spiral out of control in a hurry without a plan. So setting a budget and sticking to it can help quite a bit when it comes to finding ways to work within a reasonable level of expense. By determining what you're willing and able to spend on the various aspects of the event, you'll be in a good position to find what you need.  
Choose a Date
Settling on a date is really the milestone that sets the rest of the plan into motion. While it can be tempting to aim for the exact 15th birthday of the guest of honor, it's usually more convenient to most folks you'll want to have on the guest list to aim for the nearest weekend day to the date itself — especially if far-flung friends and family plan to attend. However, that does mean that venues, catering and music may have limited availability. Thank goodness you took step one into consideration, and started your planning well in advance of the big day itself! 
Make Out a Guest List
Once you've determined a budget and date, it's time to begin deciding who you'd like to attend your young lady's milestone. And depending on the previous two factors, this can sometimes be a tough process. How many people can the venue hold? How expansive is your food and beverage budget? Will this be a family-only event, or is a wider social circle welcome? In time, you'll narrow down the number of folks you'll be able to accommodate.   
Select a Venue and Vendors
The right venue can make or break any special event. Thankfully, Balmoral Event Center is the ideal location for the special young lady's big day. Our pristine new 5,000 square foot space is perfectly appointed, centrally located, includes a full-service kitchen, and offers you everything you need to mark her milestone with elegance and grace. We also have relationships with premier local vendors, so our planners will gladly work with you to secure catering, entertainment, music, and more. 
Send Invitations
Once you've got all of the boxes on your to-do list checked, it's time to send the "save the date" invitations to your guest list, and then start collecting RSVPs. Make certain you do so well in advance of the date, so that if some folks send their regrets, you can then extend invitations to the folks you may have initially wished to include, but may not have been able to due to space or budget considerations. Then let the anticipation of the big event begin! 
When you're ready to get your young lady's quinceañara on the calendar, feel free to reach out to Balmoral Event Center. Our experienced event planners are always ready to help you to put together an occasion that will exceed your expectations. Simply reach out to us any time to get started!