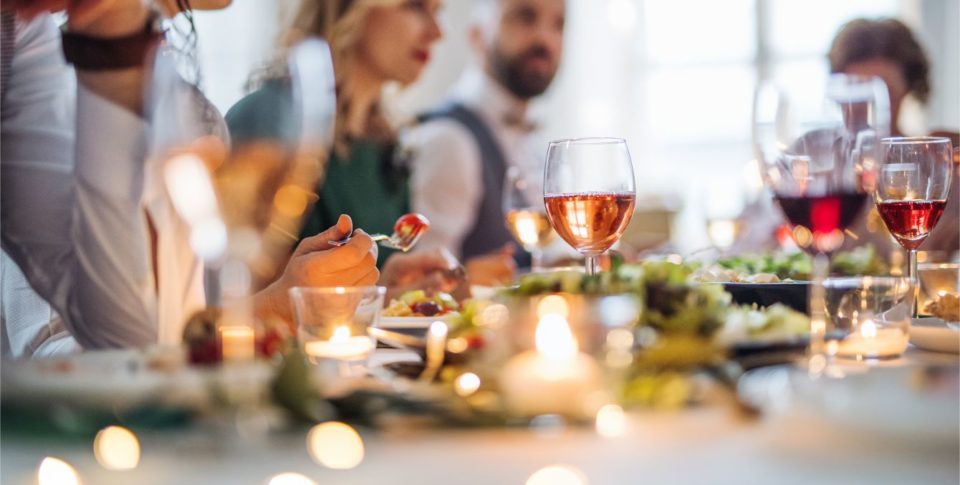 Easy Company Holiday Event Planning in Florida
As you can well imagine, we're big fans of summer here in Florida. There's no better time to visit and enjoy our weather. Take a dip at one of our exceptional beaches. Visit a world-class theme park. Or undertake a little event planning in Florida for your company's holiday party. 
And we know what you're thinking. Holiday planning? Already? And the answer is yes — absolutely. It's never too early to start thinking about this holiday season's company functions, especially since so many year-end events had to be postponed or canceled outright last year. Which means that demand for top-tier event venues will be higher than ever for holiday 2021. 
Need to get your holiday event on the books? Balmoral Resort Event Center is here to help. 
Choose a Date
If 2020 taught us nothing else, it certainly gave us all lessons on how to remain flexible. When in the planning stages for your holiday party, it's certainly beneficial to keep your options open. The ever-more-inclusive and non-denominational nature of today's holiday functions focuses less on observing a specific day, and more on celebrating the warmth, fellowship, and togetherness common to all philosophies. So it can be beneficial to consider a wide range of available dates when putting your occasion together.
Identify Your Style
Holiday functions take several forms. From year-end recognition and awards ceremonies, to festive and upbeat get-togethers, to elegant dinners and cocktail receptions, there are no two occasions that are alike. Deciding on the tone and theme of your company's holiday party can be an important component of the overall affair. By taking your company culture into consideration and laying out your event accordingly, you can ensure that your associates will look forward to attending. 
Hire Entertainment (And Do it Early!)
Quality entertainment can mean the difference between staging simply a good get-together, and instead holding one filled with truly memorable moments. Certainly, the type of company you're working with can factor into your decision, as will your budget. Even so — it's tough to go wrong with a variety band that plays a wide range of crowd-favorite hits. A DJ with a deep collection of music can be a great option. Or, you could even opt to add an undeniable air of sophistication, and book a classical string quartet. You're limited only by your imagination. That said, you might also be limited by availability if you're not reasonably speedy with your scheduling. The area's best entertainers tend to book months out, so you'd be best-served by acting quickly. 
Select a Venue
Naturally, the "where" is just as crucial as the "when." And that's where Balmoral Event Center comes in. Regardless of your needs, our brand-new state-of-the-art facility is certain to be ideal for your function. Our event center is centrally-located near Orlando, perfectly-appointed, and incorporates several full-service spaces all under one roof — including a Banquet Hall, Outdoor Garden and sunny Window Room. No matter what type of event you're staging, we're certain to have a space that's perfect for your needs.  
Superior Service
In addition to offering a variety of stellar spaces for your holiday party, Balmoral Event Center can offer a whole host of other services that will make your party planning a breeze. Our dedicated team will gladly work with you every step of the way to ensure that your function happens exactly as you've envisioned it. Our spaces are extremely adaptable to a wide range of décor and setup styles. We also work with professional caterers, servers and bartenders who can see to it that your attendees stay happy. We've even developed relationships with several excellent and reputable local vendors (including entertainment bookers) who are more than up to the task of helping check every box on your list.   
Convenient Stays Right Nearby
In a post-pandemic era, many companies have decentralized in a big way. With so many employees working remotely, it's just as likely as not that your associate base may reside in scattered locations. So if you've got function attendees coming to your Balmoral Event Center occasion from far-flung locations, we've got just the place for them to stay. Balmoral Resort's on-site vacation home rentals offer area visitors residence-style spaces with home-like comfort and convenience, including full kitchens, multiple plush bedrooms, generous living spaces, and even private pools. 
When you're ready to schedule your holiday party, Balmoral Event Center is happy to help. Our event planners are always ready to listen, suggest options, and help you to put together an occasion that will exceed your expectations. Feel free to reach out to us any time to begin the process!