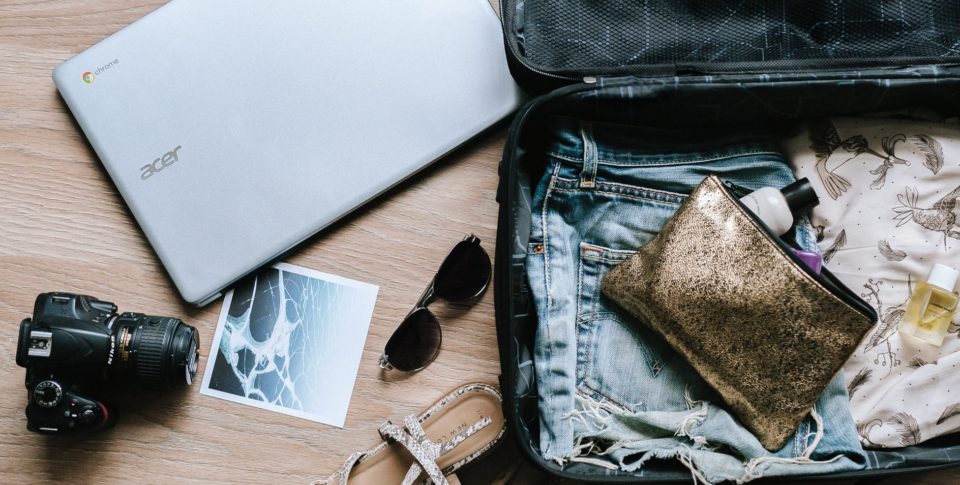 How to Pack for an Extended-Stay Vacation
There is an art to creating a packing list for longer-term travel. While it can be tempting to simply refer to your short-term travel list, there are certain situations that you will need to pack for that only arise during getaways lasting weeks or months. Here are some tips on what — and how — to pack in order to ensure your extended-stay vacation goes off without a hitch.
Clothing, Accessories, and Shoes
For clothing, you're going to want to pack a combination of basics and accent pieces that ideally follow a similar color scheme. This will allow you to build the greatest number of different outfits per garment/accessory packed. Some stylists and packing strategists also recommend certain capsule-wardrobe formulas, like the "5, 4, 3, 2, 1" formula — but only you can figure out exactly how many tops, bottoms, and other items you will need.
Generally, do bear in mind that heavier/bulkier pieces, like shoes, jackets, pants, or dresses, should lean on the basic side. After all, you don't want to give lots of suitcase space to items you may only wear once or twice. If there's a special-occasion outfit you're simply dying to wear on your vacation, however, like a jacket or evening gown, then by all means find a way to fit it in your suitcase.
Toiletries
Toiletries for long-term travel can take up either tons of space or very little space, depending on how picky you are. If you swear by a certain hard-to-find shampoo, facial cleanser, body wash, or detergent, then you're going to need to stock up on those beforehand, potentially devoting an entire section of your checked luggage to months' worth of bottled liquids. (Always double- or triple-bagged, of course, to prevent spills.)
If you're more flexible, you can skip these kinds of amenities entirely. Especially if you're staying at a property like Balmoral Resort, you've already got a "starter pack" of shampoo, shower gel, lotion, and detergent waiting in your accommodation, and the nearest convenience store is minutes away.
Cooking Supplies
Chances are that your extended-stay accommodation will include a well-appointed kitchen or kitchenette. Balmoral, for instance, equips all its kitchens with toasters, blenders, cookware, dishware, and coffee machines. So follow the same advice as with toiletries and don't worry about bringing specialized equipment — unless you truly can't live without your pizza wheel, matcha whisk, or garlic slicer.
Extras
Depending on how you plan to spend your vacation, you might wish to also pack inflatable pool floats, golf clubs, novels, workout/hiking gear, art supplies, photography equipment, or anything else under the sun. So before you finish packing, make sure to review your itinerary and see if there's any specific activity that you wish to prepare for.
Once you're all packed, you're ready for vacation! And if sunny Florida is on your travel wish list, check out the tempting offers at Balmoral Resort Florida.