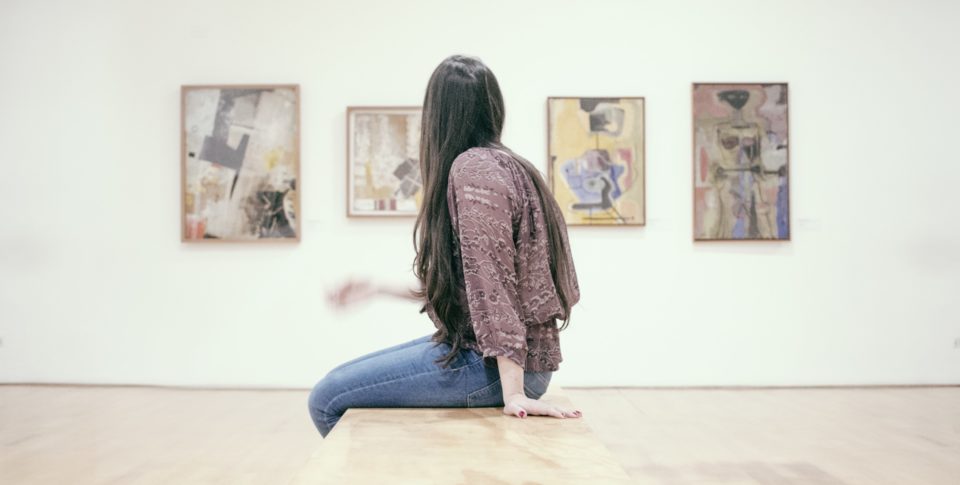 Entertainment Meets Education: the Best Florida Museums and Attractions
Florida is known for its sandy beaches and sunny weather, but it isn't usually thought of as a cultural capital. However, the state is home to some of the country's most impressive museums. Covering art, science, history, architecture, and more, the institutions here promise a wealth of knowledge and a good time. Add a bit of culture to your next vacation by working some of these Florida museums and attractions into your itinerary.
BOK Tower Gardens (Lake Wales)
Located about 30 minutes from Orlando, Bok Tower Gardens is one of Florida's most treasured jewels. This designated National Historic Landmark is made up of nearly 50 acres of gardens surrounding Pinewood Estate, a gorgeous Mediterranean villa complete with a neo-Gothic bell tower. Explore the tranquil gardens, children's play areas, Outdoor Kitchen, and Edible Garden.
Frank Lloyd Wright Architecture at Florida Southern College (Lakeland)
You probably wouldn't have guessed it, but the world's largest congregation of Frank Lloyd Wright architecture is at Florida Southern College. The college's president reached out to the famous architect in 1938, and of the 18 designs created, 13 buildings now stand on the campus. A variety of tours are available, from brief overviews to in-depth educational tours.
Polk Museum of Art (Lakeland)
An affiliate of the Smithsonian Institution, the Polk Museum of Art features an impressive permanent collection of contemporary and modern art. You'll also admire a fascinating array of Pre-Columbian, Asian, European, and American decorative arts. Exhibitions rotate each year throughout the galleries, and don't miss the Picasso ceramic plates or beautiful sculpture garden.
Polk County History Center (Bartow)
Housed in a landmark 1908 courthouse, the Polk County History Center explores the history of the region, from its Native American roots to the restored courtrooms of the building itself. Admire the spectacular galleries, kid-friendly exhibits, and fascinating artifacts on display.
Morikami Museum and Japanese Gardens (Delray Beach)
This center for Japanese arts and culture features two museum buildings and six exquisite gardens to explore. Whether you came to learn or simply soak up the tranquil beauty, this stunning facility doesn't disappoint.
Salvador Dalí Museum (St. Petersburg)
You probably wouldn't have guessed it, but the largest collection of Dalí works outside of Europe is held in St. Petersburg, Florida. The founders, Reynolds and Eleanor Morse, first came across the artist's works in 1942, and spent the next 40 years as his friends and patrons.
John and Mable Ringling Museum of Art (Sarasota)
The state art museum of Florida, the John and Mable Ringling Museum of Art features more than 10,000 objects from around the world. These include paintings, sculptures, drawings, prints, photographs, and decorative arts from antiquity to today.
Vizcaya Museum & Gardens (Miami)
Villa Vizcaya was one of the country's most lavish private estates, home to businessman James Deering. The Mediterranean Revival mansion has been restored and converted into a museum, with impeccably manicured gardens and priceless artworks from the 15th to 19th centuries.
Florida Museum of Natural History (Gainesville)
Located on the campus of the University of Florida, the Florida Museum of Natural History features a fascinating array of exhibits that focus on the flora, fauna, fossils, and historic peoples of the state of Florida.
Orlando Science Center (Orlando)
This interactive destination features four floors of exhibit halls, labs, workshops, theaters, and more. The institution is designed to inspire curiosity and exploration in its visitors. Kids and adults alike will have fun while learning a thing or two at the same time.
National Aviation Museum (Pensacola)
Located on the Naval Air Station Pensacola, the National Aviation Museum is one of Florida's most impressive museums. Take an up-close look at the 150-plus restored aircraft on display and watch the famous Blue Angels as they practice (select days only).
The Charles Hosmer Morse Museum of American Art (Winter Park)
For spectacular stained-glass displays, few galleries beat the Charles Hosmer Morse Museum of American Art. Here you'll find the largest collection of works by Louis Comfort Tiffany, who specialized in stained glass and decorative arts.
Pérez Art Museum Miami (Miami)
Itself a work of art, Pérez Art Museum Miami (PAMM) was designed by architects Herzog & de Meuron and is located in Downtown Miami's Museum Park. The county's flagship museum, PAMM focuses on international art of the 20th and 21st centuries.
Museum of Discovery and Science (Fort Lauderdale)
Another great option for kids, the Museum of Discovery and Science is dedicated to combining fun with education. You'll find interactive science exhibits that cover everything from Florida ecosystems to space exploration.
See It All for Yourself
There's clearly a lot to see in Florida, but no matter which part of the state you're in, you'll have a variety of entertaining and educational attractions to explore. Any one of these memorable museums makes for a great afternoon — if you can tear yourself away from the famous beaches and theme parks, that is. If you aren't in Florida, check out the exclusive offers at Balmoral Resort and start planning your carefree stay.