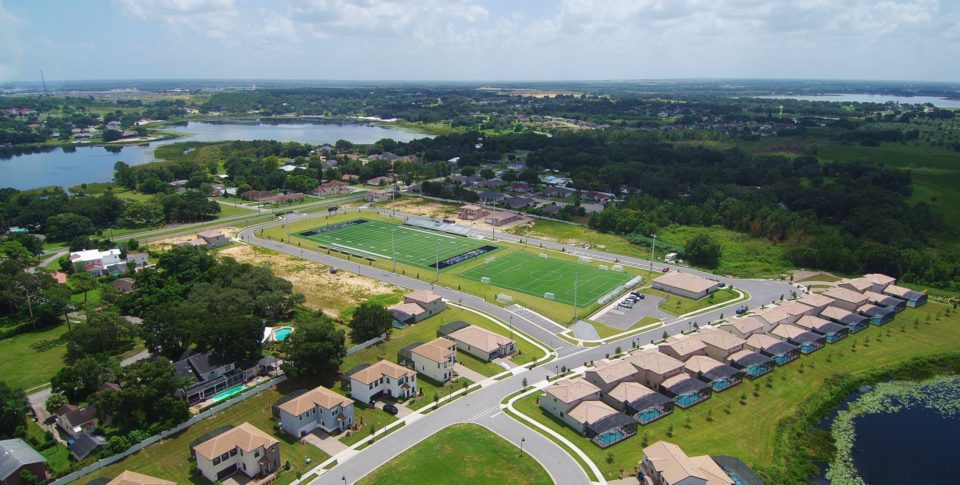 Facility Rental at Feltrim Sports Academy Florida
Peak athletic performance is no accident. Goal achievement in sports only ever comes as a result of training. Practice. Discipline. All things that define winners; even champions. That's why Feltrim Sports Academy Florida offers parents, coaches and student athletes a rentable facility that's geared toward helping young players develop the skills they need to be their best. 
If you're looking for a premier, fully equipped, state-of-the-art facility that's both available for rent, and built from the ground up for helping your young athlete realize their full potential, you need look no further. Here are just some of the reasons why Feltrim Sports is ideal for your needs.  
A Comprehensive Approach
Feltrim Sports was conceived, designed and built to offer student athletes a complete facility offering everything necessary to create champions. With training facilities, locker rooms, fields, stadiums, and even an academic academy, this is an all-in-one spot for helping young people achieve on and off the field or court. Whether your goal is to make the team, train to grow, or even land a scholarship, we've thought of everything you need — and built it.
Top-Notch Complex
Our multi-disciplinary campus was purpose-built to not just meet, but exceed the needs of parents, student-athletes, and coaches. From our groomed, regulation fields, to our training, weight and cardio workout areas, to rehab facilities, 75,000 square foot stadium, locker rooms, and even on-site nutritional services, we've thought of everything. It's all available for any need you, your students or teams might need to reach the highest levels of readiness. 
A Wide Range of Disciplines
Feltrim Sports welcomes athletes from every lane. No matter your sport — basketball, football, soccer, lacrosse and more — our facility can help young athletes improve and grow into their skills. Our fields, strength and conditioning facilities and equipment are on the cutting edge of sports medicine and science. So regardless of your sport of choice, young achievers will discover everything they need to reach the apex of their aptitude.
Exceptional Staff
When you rent any of the facilities at Feltrim Sports, you'll also have the option of working with our experienced on-site staff of coaches, trainers, teachers, officials and nutrition experts. We're committed to working with the top pros in the region to offer anyone reserving any part of our complex exactly the experience they're seeking in order to help young strivers achieve their goals both in competition, and during all of the activities that support their sport. 
Full-Service Location
Feltrim Sports is part of the larger Balmoral Resort, which also includes residential-style vacation homes (complete with private pools) that are perfect for groups, teams and families. In addition, the Balmoral Events Center is also located nearby. This brand-new, highly adaptable facility is available for banquets, awards ceremonies, team get-togethers, and other events. No matter your needs, we're able to accommodate you in grand and enviable fashion. 
When you're ready to reserve any or all of the Feltrim Sports Complex, we're happy to work with you. Simply reach out to a member of our team, and we'll gladly discuss setting up a rental arrangement that will surpass your expectations. We look forward to hosting your event!