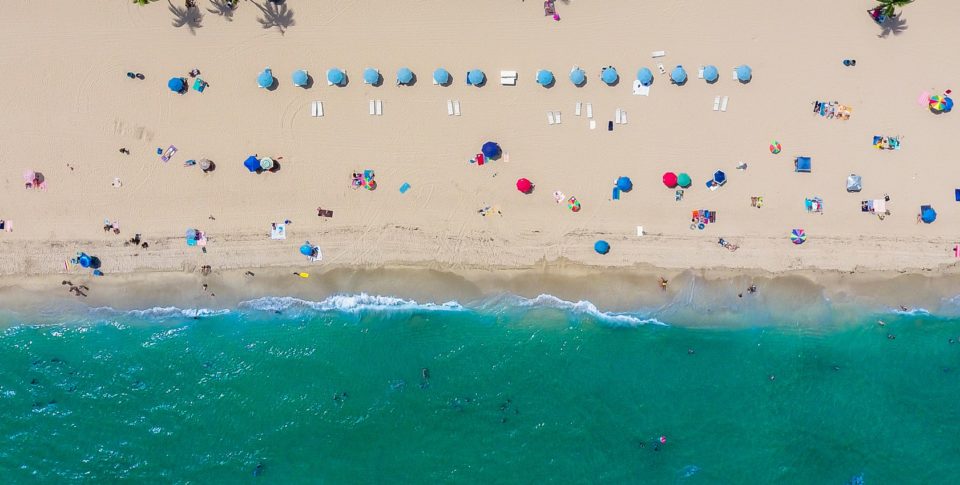 Florida Spring Break: Where to Go and Where to Avoid
We've already briefed you on the basics of visiting Florida during the springtime. But if you plan on visiting specifically during spring break, which typically falls in late February or early March, there are other things you might be wondering about — like where you can get in on the action and where you can break off to for a quieter alternative to the traditional spring-break experience. Peruse our guide on the Florida destinations to visit, and those to avoid.
Beach Towns
As far as beach towns go, spring breakers are known to favor Daytona Beach, Panama City Beach, Cocoa Beach, and Fort Lauderdale. So if you're in high school or college, and are looking for the more traditional spring-break experience — dancing and partying with other students — you can't go wrong hitting the bars and nightclubs in these popular hubs.
If you're looking for a quieter beach escape, consider one of the state's enchanting islands. Just as scenic and picturesque as many of the above getaways, but without the crowds, destinations such as Sanibel Island and Marco Island serve as excellent alternatives to the beach hubs on the mainland. Both are home to lovely natural attractions, like pristine reserves, along with magnificent coastlines strewn with seashells and sand dollars.
Cities
For a city break during spring-break season, you can't go wrong with Miami, Tampa, or Orlando. For the classic party scene, as in Panama City and Fort Lauderdale, you can just hit the beaches — like South Beach and the Tampa area's Pinellas beaches. For a more relaxed escape, hit up the museums, theaters, and cultural districts throughout these cities, from Miami's Bass Museum of Art to St. Petersburg's Dalí Museum.
Another great way to avoid the spring breakers is to head to the college towns and cities where school would otherwise be in session — like Tallahassee, West Palm Beach, or Jacksonville.
Resorts
Whether you're looking to find fellow spring breakers or avoid them, you can also home in on a specific hotel or resort that caters to travelers with similar tastes. If you're looking for the nightlife scene, there are affordable party hotels up and down the coast — while those seeking a more intimate experience away from the crowds will prefer a getaway like Balmoral Resort, comprising well-appointed, family-friendly vacation homes.