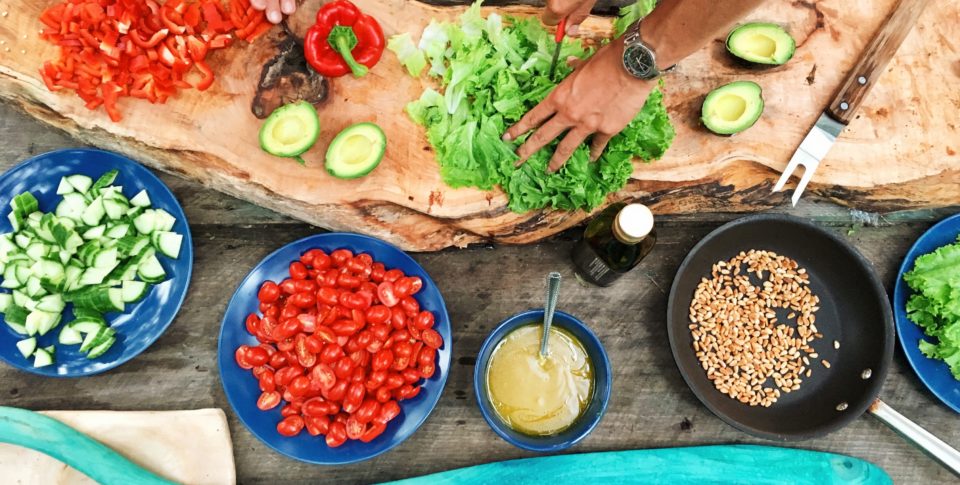 Healthy, Affordable, and Convenient: Cooking on Vacation
Savoring local cuisine and being treated to extravagant meals can be one of the best parts of traveling. However, it's usually not the healthiest or most cost-effective way to spend your vacation. One of the lesser-known secrets to saving money and staying healthy on your travels is by cooking yourself. Read on for our guide to cooking on vacation and add some home-cooked flavor to your next trip.
Come prepared.
If you're staying in a vacation rental with a kitchen, chances are there'll be utensils, cookware, and maybe even some ingredients for you to use. However, it can be a real disappointment to discover something's missing in the middle of cooking up a storm. Pack essential ingredients, like little bags of spices and a small bottle of olive oil, to avoid needing to buy large quantities. Bring your own knife, wine opener, ground coffee, and ziplock bags for convenience.
Buy the basics.
You'll want to make a run to the local market not long after you arrive to stock up on the basics. First off, you don't need to stick to your usual diet. Substituting local fruits, vegetables, cheeses, and starches will save you a lot of money. Favor items that pair well with many foods, like potatoes, onions, tomatoes, eggs, and rice. When considering amounts, plan your shopping around specific meals to avoid buying too much.
Leave the oven off.
Just because you're preparing your own meals doesn't mean you need to cook. If you limit yourself to one cooked meal per day, you'll cut down on prep and cooking time. Start your morning with granola, oatmeal, fruit, bread, and cheese, and mix in salads and sandwiches later in the day.
Make some for later.
When cooking on vacation, don't be afraid of having leftovers. Of course, you should first check if your accommodation has tupperware or storage containers. If not, you can always throw your extras in those ziplock bags you brought. Not only will you have something to snack on when you get hungry, but you'll cut down on time spent preparing and cleaning up after meals — plus, it'll help make sure you use all the groceries you bought.
With these tips in mind, you'll be ready to rule the kitchen on your next vacation. Of course, some properties make it easier to cook for yourself. Balmoral Resort Florida provides you with a welcome grocery pack on arrival, and you can even rent a bbq from the front desk when you want to grill out. That's in addition to the dreamy kitchen you'll have all to yourself. If all that sounds like the perfect getaway, take a look at our lovely vacation homes.