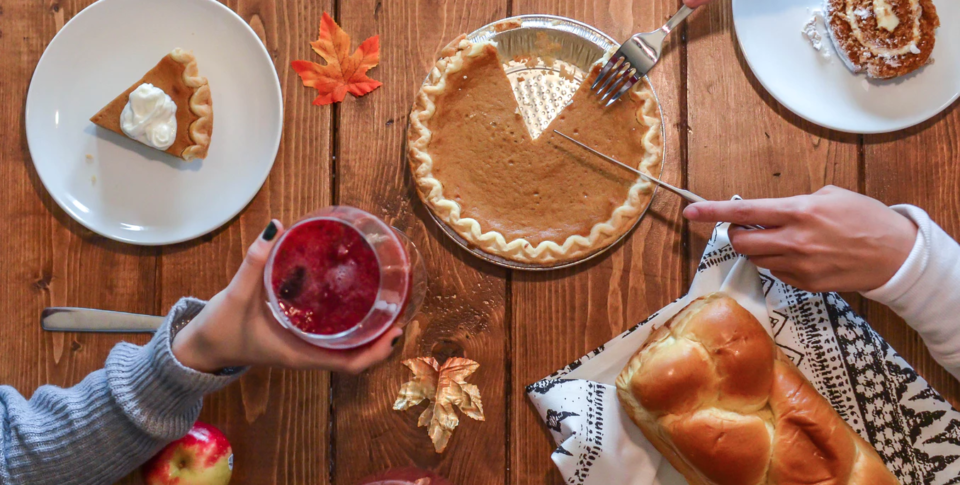 5 Ways to Spend Thanksgiving in Orlando
Balmoral Resort is the perfect place to host Thanksgiving this year. Spacious homes with modern amenities and full sized kitchens, (perfect for large family gatherings!), private swimming pools and water parks to entertain the kids, and close proximity to theme parks the whole family can enjoy! Plus, Balmoral Resort is ready to assist you every step of the way this holiday season, whether it's helping you find the nearest grocery store, or the place with the best pumpkin pies, we've got the tips to make your Thanksgiving in Orlando a great one!
Head to the Parks
There's no doubt each of the major parks in the Orlando area will be decked out with holiday cheer- but make sure you stop at the Walt Disney World Resort for some magical Thanksgiving fare. These restaurants will be serving Thanksgiving lunch and dinner all day:
At Balmoral
With enough room for the whole family, modern kitchens, stocked amenities, and everything you need in a vacation home, spending Thanksgiving at Balmoral is sure to be a special family experience. The kids will enjoy access to the resort's water park, game rooms, mini golf, and private pools, while the adults will enjoy being able to relax knowing their family is nearby. Plus, we're pet friendly! So you'll be able to sneak Fido a delicious slice of Thanksgiving Turkey.
Orlando Events
You can't eat during the entire Thanksgiving holiday- well, you can…but there's so much to do during turkey day in Orlando! Here are some events we'll be heading to in between cooking and sneaking in a second helping of pie:
A Thanksgiving day tradition, sweat it out before the big meal at the Orlando Turkey Trot 5K
Thanksgiving is the kickoff to Christmas in Orlando, be sure to check out the city's events and participating theme parks decked out in Christmas cheer.
Thanksgiving Shopping
Of course, Thanksgiving is synonymous with Black Friday and Cyber Monday shopping. With tons of shopping malls and centers, Orlando is the perfect place to take advantage of these mega sales. Here are some spots we'll be heading to for Black Friday shopping in Orlando:
How to prepare for the big meal
And of course, the main event. Our full modern kitchens and expansive dining spaces are ready for some serious Thanksgiving meal prep, whether you're a seasoned pro, or need a little help in the basting department. Here are some resources to ensure you have everything you need to make the Thanksgiving meal your family will never forget.
Grocery stores: There's a Publix just down the street from Balmoral, which will have everything you need for a Thanksgiving meal. Plus, a Target is near by for a wider selection of cooking tools and tableware.
The Caramel Maple Pumpkin pie from Crazy For Pies is one you definitely won't want to miss. Also check out Blue Bird Bake Shop and Olde Hearth Bread Company for other Thanksgiving dessert treats.