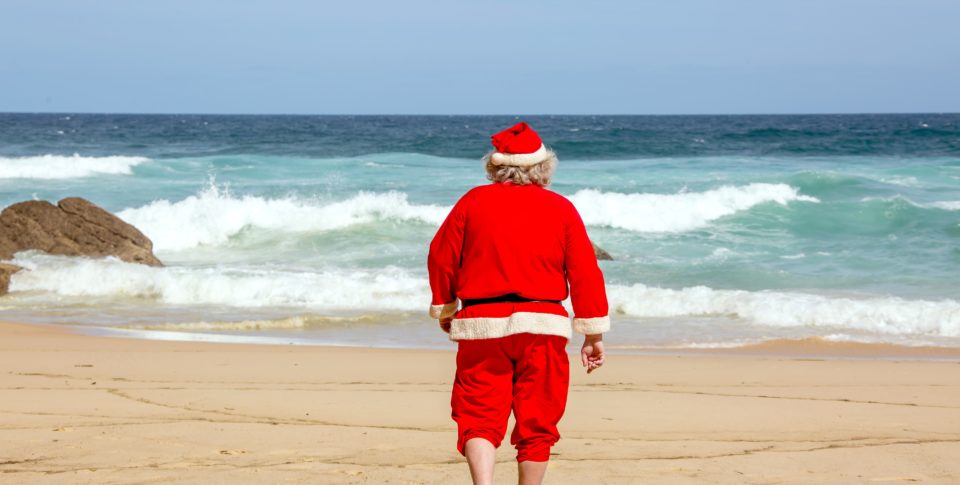 Planning the Perfect Florida Holiday Travel
There's never a bad season to visit central Florida. Even so, the holidays are always a truly special time. The weather is warm, the beaches are calm, and the events calendar is brimming with incredible things to see and do. 
Here are just some of the reasons why you should be planning some central Florida holiday travel this season.
This beautiful botanical garden is a stunning stop any time of the year, but the holidays are when it truly comes alive. 2021 marks the first year of this certain-to-be perennial celebration at Harry P. Leu. Visitors will be able to experience a cavalcade of color thanks to hundreds of bright winter-blooming plants, including holly, mistletoe and poinsettias. Enjoy more than 50 acres of vibrant plant life during the largest yuletide display in the garden's history.  
1920 N Forest Ave, Orlando, FL 32803 
One of Central Florida's most festive holiday traditions returns for 2021. The Christmas Tree Stroll at Disney Springs is a longtime family favorite event, featuring a massive display of lights, decorations, exhibits and — of course — titanic trees decked out in holiday finery. Other aspects of the park will transform for the celebration as well, with limited-time yuletide-themed merchandise, food and beverage offerings, and entertainment all on offer. 
1486 Buena Vista Dr, Lake Buena Vista, FL 32830
Snow, ice skating and other chilly winter fun might not be the first thing that comes to mind when you think of central Florida. But thanks to the town of Celebration, all of that and more is on the schedule. Now Snowing is an annual festival that brings a little bit of "White Christmas" to the Sunshine State. Visitors can look forward to horse-drawn carriage and train rides, skating rinks, snowmen and snow forts, and a magical snowfall every night. 
Market St, Celebration, FL 34747 
Old Town in Kissimmee is a charmingly quaint place to visit, eat and shop anytime. Still, all the stops get pulled out during the holidays, when the city truly comes alive with festive displays. Stroll the brick-paved streets while you shop for one-of-a-kind gifts like handmade toys, showbiz memorabilia, and unique souvenirs. Stop awhile and listen to live seasonal music at various street stages. And "ooh" and "aah" at the nightly lighting of the traditional 40-foot tree.
The Wonder House has long been one of central Florida's most intriguing attractions. This palatial four-story mansion is an architectural masterpiece, and contains many rooms full of gorgeous curiosities. During the holidays, the Wonder House is offering tours featuring many beautiful holiday decorations, as well as a guide-led overview of the history of this century-old landmark. Daytime and nighttime tours are available, and refreshments are served.  
1075 Mann Rd, Bartow, FL 33830
The rides, games and entertainment at LEGOLand Florida take on a special magic during the holiday season. 2021's festive family celebration will feature seasonal shows, countless twinkling lights, special appearances from holiday characters, and one of the largest Christmas trees ever assembled from LEGO bricks. The best part? There's no extra charge required to experience and participate in all the holiday fun — a general admission ticket allows access to it all. 
1 Legoland Way Cypress Gardens, FL 33884