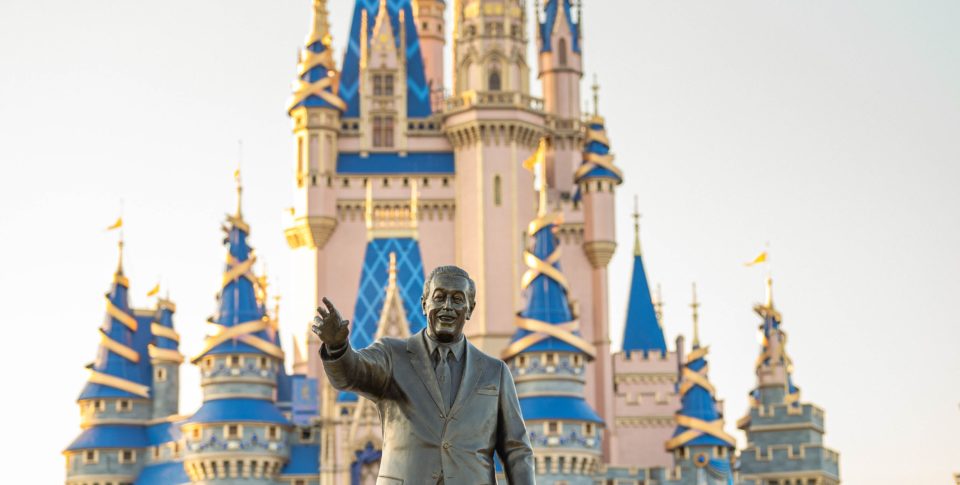 Celebrate the Disney World 50th Anniversary
A most momentous occasion is taking place in Central Florida. The Disney World 50th anniversary — "The World's Most Magical Celebration" — is underway now, and is bringing a whole host of can't-miss events and special occasions to America's favorite theme park. 
Here's an overview of the park's past, present and the future of what you'll be able to experience during your visit to this massive party!
A History of Tradition
Following the success of Disneyland in Anaheim California, Walt Disney sought to open an east-coast version of his popular family playground. After several false starts incurred while looking for a site (including one involving a farmer who famously refused to sell his land to "carnival folk"), Walt Disney World opened in Orlando on October 1st, 1971. And though Walt himself passed away in 1966 — and thus was never able to experience the park for himself — it was an immediate family favorite. Today, the Walt Disney World complex covers 42 square miles, and draws 50 million visitors every year. 
Growing the Magic
The Walt Disney World of the early days was, in many ways, much the same as the Magic Kingdom we all know and love today. Some of the earliest rides and attractions (such as The Haunted Mansion, Mr. Toad's Wild Ride and the Mad Tea Cups) remain perennial favorites that are still in operation. World-famous features like the Pirates of the Caribbean, Space Mountain, and the Main Street Electrical Parade were added through the 1970's, and remain classics.
The Dawn of EPCOT
As Walt Disney World continued to amaze visitors year after year, the park continued to add must-see reasons to visit. 1982 saw the debut of the still-futuristic EPCOT Center (Experimental Prototype Community Of Tomorrow), which thrilled guests with a vision of a new age. The jaw-dropping exhibits, new rides and fresh experiences were an immediate hit. The geodesic silver sphere housing the "Spaceship Earth" ride instantly became an iconic symbol.
More Parks, More Fun
Families continued to make Walt Disney World a top-choice destination for vacations throughout the '90s and 2000s. The Disney campus expanded considerably during this period, adding not just new rides and attractions, but entire parks. The Blizzard Beach waterpark first admitted guests in 1995, with Animal Kingdom following suit in 1998. A massive expansion of the Magic Kingdom opened in 2009, neatly doubling the size of the park. Today, the whole of Walt Disney world comprises four distinct parks (Magic Kingdom, EPCOT, Disney's Hollywood Studios, and Disney's Animal Kingdom), two waterparks (Typhoon Lagoon and the aforementioned Blizzard Beach), the shopping village Disney Springs, and so much more. 
50th Anniversary 
2021 marks the 50th anniversary of Walt Disney World, and guests are invited to join in the celebration. There will be refreshed attractions across all four parks, new keepsakes and souvenirs marking the milestone, and even new food and beverage items at the parks' many eateries. New shows will also be making a debut, such as Remy's Ratatouille Adventure, Disney's KiteTails, and even an all-new performance presented in collaboration with Cirque du Soleil. "Drawn to Life" will blend the enchantment of Disney animation with Cirque du Soleil's awe-inspiring acrobatics to bring your favorite films to vibrant life.
Your Home Away From Home
Planning a Disney visit? There's simply no better place to stay than with us at Balmoral Resort! Why choose a standard hotel when you could opt for  residential-style family-sized vacation homes? Each is spacious, private, and pristinely clean. Balmoral vacation rentals feature multiple bedrooms, full kitchens and bathrooms, and even your own private pool. Plus, we're centrally-located just south of Orlando, so we're just minutes from all the Disney magic. 
When you're ready to book your stay, we've got just the space for you! Visit our reservation site, and secure your preferred travel dates today!