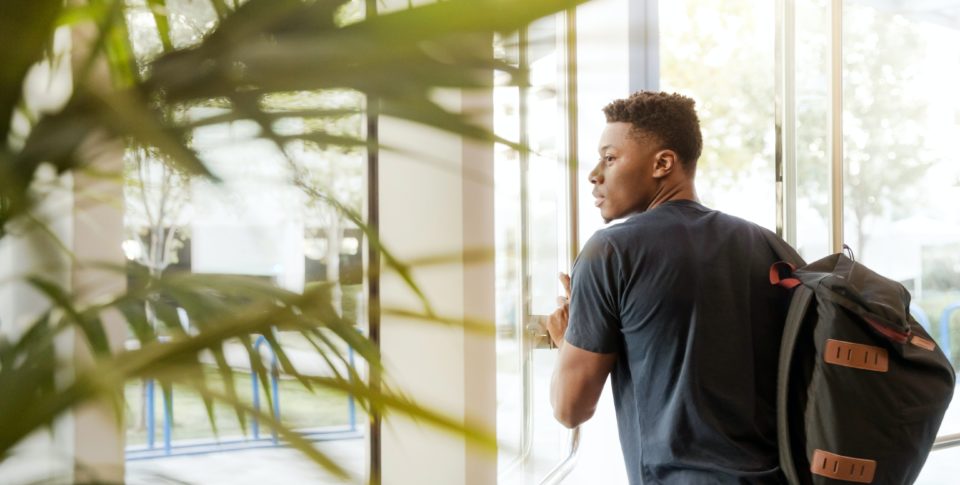 Balmoral Post-Graduate Sports Academy Florida
 The life of a student-athlete is filled with challenges. Finding ways to achieve and maintain a competitive edge is crucial both on the field, and in the classroom. Which is why Feltrim offers a sports academy Florida post-grad program that offers student-athletes a distinct advantage; one that will not just help to advance both their academic and athletic performance during "gap years" between high school and college, but also one that won't impact their NCAA eligibility. 
Read on to discover what our post-grad program can do for you.
Exceptional Prep
Many student-athletes experience a somewhat difficult transition making the leap directly from high school to college. Increased pressure, advanced classes, and a stressful schedule can result in reduced performance in class, and in competition. Feltrim's post-grad program acts as an effective bridge between secondary, and higher education levels. By offering a smoother shift, the post-grad program better prepares young people for what to expect upon matriculating.
A Focus on Readiness
It's no secret that top college and university athletic personnel are looking for well-rounded student-athletes with exceptional scholastic and sports performance. Feltrim's post-grad program can help enhance a young person's standing with these often selective programs by both demonstrating dedication, as well as giving student-athletes an environment to improve their core competencies — qualities these competitive avenues value. 
Customized Courses
Every student-athlete is different. Since goals vary from person to person, our professional staff is dedicated to working with each individual enrollee to determine objectives, and adjust accordingly. Our faculty members have the experience and the knowledge necessary to customize the overall experience for each student-athlete in order to ensure that the desired targets for academic and athletic performance are met, and in many cases, exceeded.
Testing and Training
Since the SAT, ACT or both are typically required for university admission, it's important that student-athletes have an excellent foundation in these standardized testing programs. Feltrim Sports' academic staff is well-versed in what it takes to achieve exceptional scores on these evaluations, using a three-pronged approach (consisting of understanding , reviewing and strategy mastery) to offer students the resources they need to achieve good scores.
NCAA Eligibility
Enrollment in Feltrim Sports' post-grad bridge program will not hinder any student-athlete's NCAA eligibility. In fact, enrollees will have an opportunity to earn transferable college credit via our partnership with Polk State College. These accredited courses will in most cases fulfill requirements set forth by the majority of college and university-level admissions programs. And since NCAA eligibility requirements are well-defined, Feltrim Sports has taken these conditions into question, and curated the post-grad program accordingly. Student-athletes who truly want to ensure that these requirements are satisfied when they apply can trust that Feltrim Sports has undertaken exceptional effort to see to it that they'll be well-prepared to impress. 
Focused Disciplines
Student-athletes who wish to focus on specific sports when considering enrollment in Feltrim's post-grad programs are enthusiastically encouraged to take a closer look at our Soccer– and Basketball-specific courses. Each offers a unique opportunity to hone skills in a chosen sport, enhance visibility with college programs, maintain academic excellence, as well as participate in a community that affords an immersion in a selected discipline. Feltrim Sports will be offering similar programs for additional sports in the future. 
Want to learn more? Take a look at the Feltrim Sports website, and feel free to reach out to a member of the team with any questions you may have.